Alignment Services
in Newport News, VA
Wheel Alignment Service at Casey Volkswagen Near Hampton, VA
Is your vehicle is not giving you the top ride quality that you are used to? It could be your vehicle's wheel alignment. Now you can get certified wheel alignment service at Casey Volkswagen. Whether you drive a Passat, Jetta, Atlas, or Beetle, we can provide your VW with top service at an affordable price. Discover why Volkswagen drivers from all around the Newport News, Hampton, Williamsburg, Yorktown, and Rescue, VA areas rely on us for top service.
Volkswagen Wheel Alignment
Your vehicle's alignment is important for the ride quality of your vehicle. Over time, your vehicle's alignment will get knocked out of place. This can lead to unusual tire wear, equipment damage, and reduced ride quality. We can provide you with fast and affordable wheel alignment service on all VW models at our service center. Here's a look at our alignment services: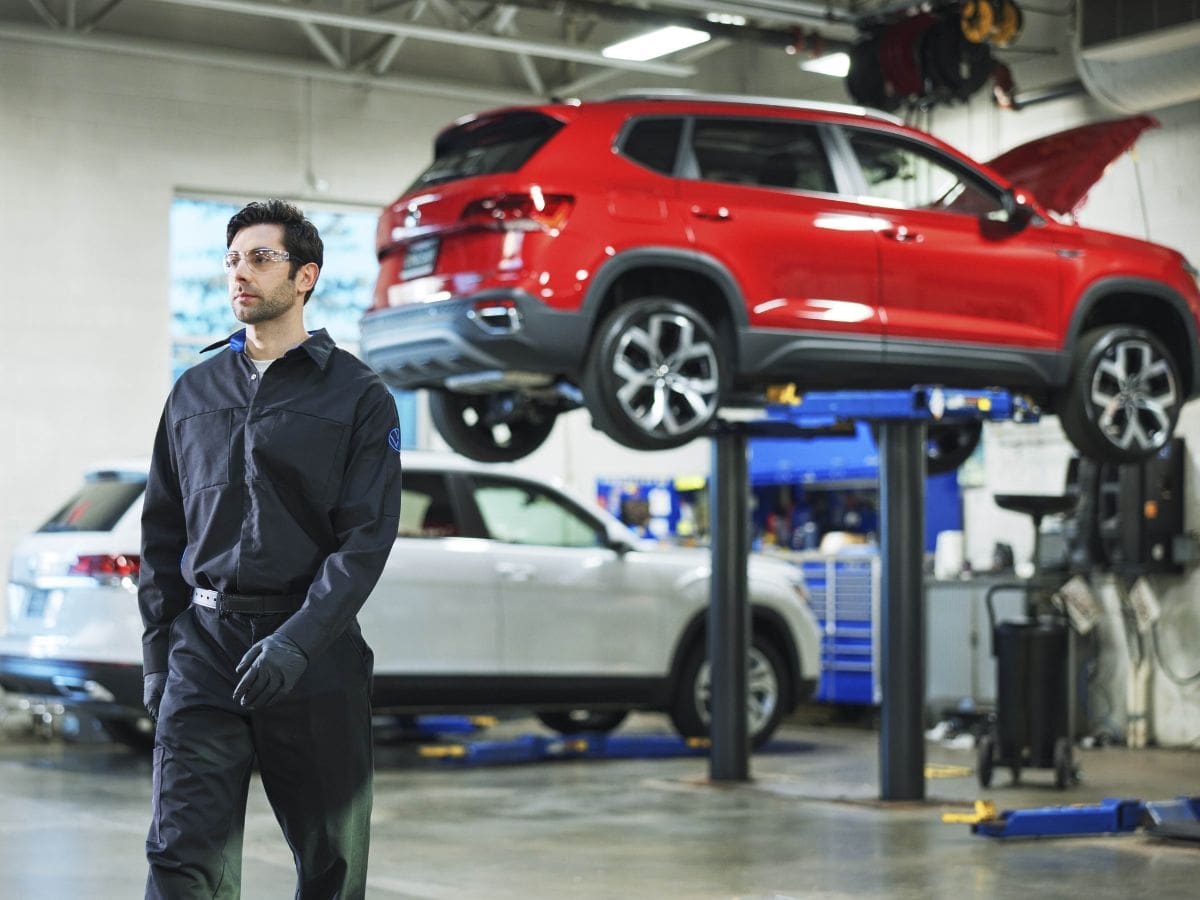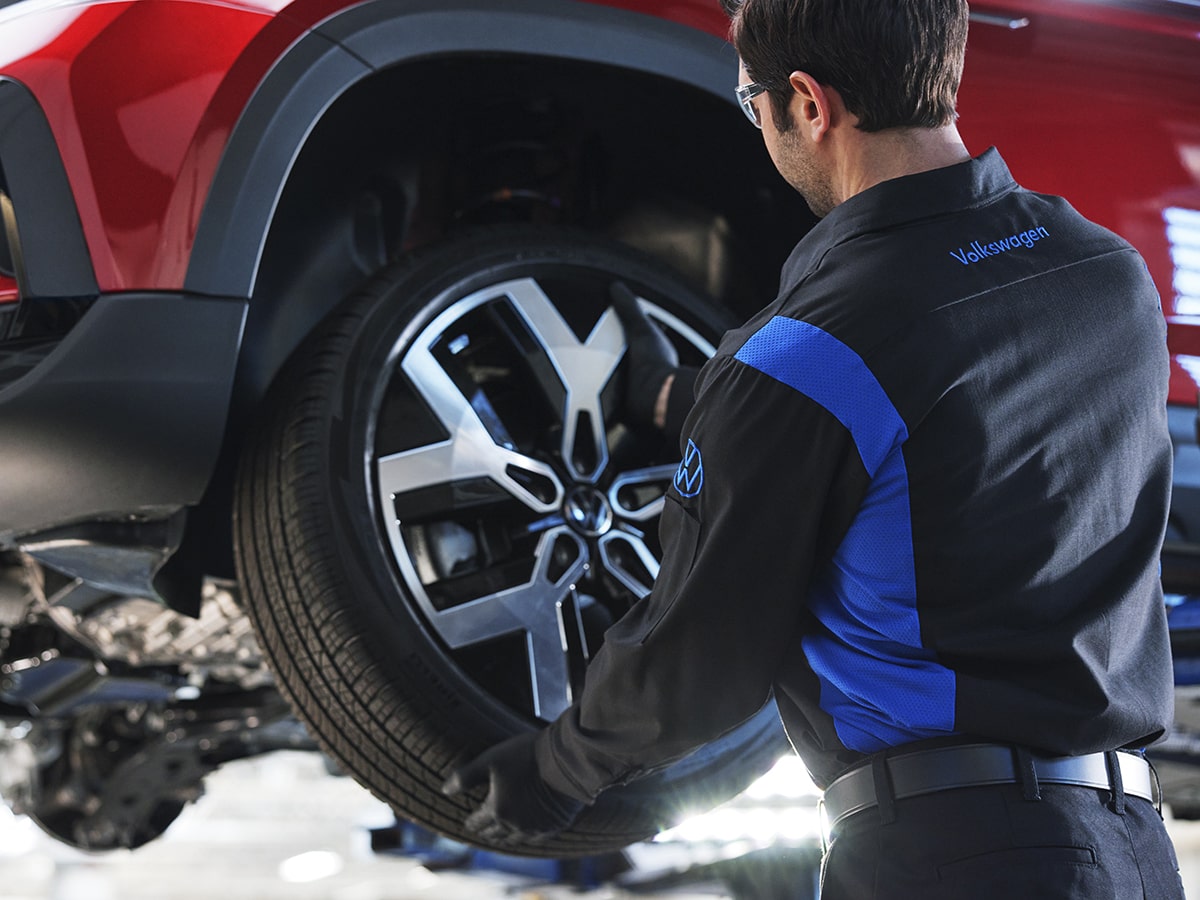 Two-Wheel Alignment
We offer wheel alignment service on all VW front-wheel and rear-wheel drive vehicles.
Learn More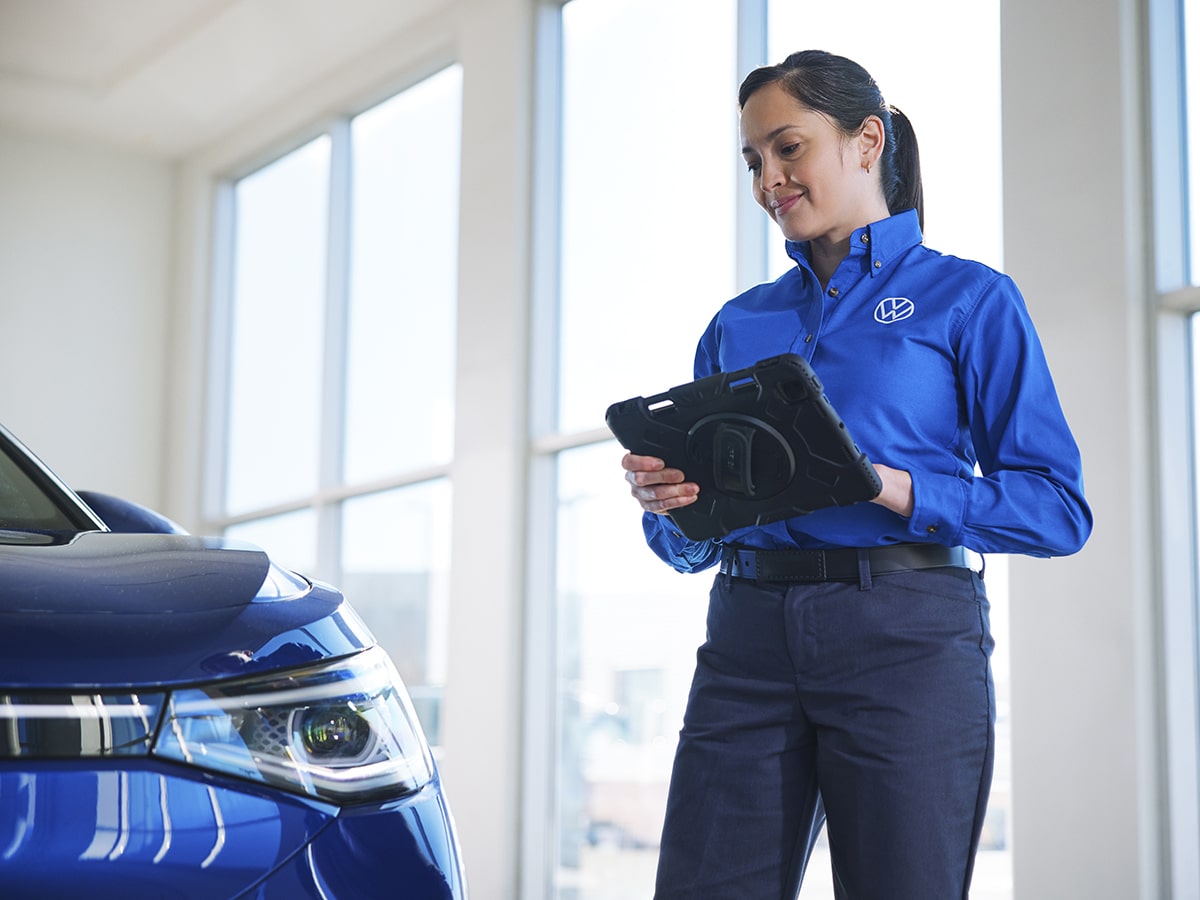 Four-Wheel Alignment
We also offer wheel alignment service on all VW all-wheel-drive and four-wheel-drive vehicles.
Learn More
Signs That Your Vehicle Needs Wheel Alignment Service
Not sure if your vehicle needs wheel alignment service? Here are some important signs to look for on your vehicle:
Vehicle veers to one side - If the vehicle veers to one side while driving straight, then the alignment should be checked.
Reduced ride quality - If your vehicle's ride quality is not as good as it should be, then your vehicle's alignment may be an issue.
Uneven tire tread wear - Check for any unusual tire tread wear.
It has been three years since the vehicle's last wheel alignment - If your vehicle has not had alignment service in over three years, then visit our service center right away.
Our Volkswagen Service Center Advantage
When it comes to servicing your vehicle, our service center team is always ready to go the extra mile for you. We have a top staff of Volkswagen-trained technicians who know your vehicle inside and out. We also have the most advanced diagnostics and repair equipment in the area. Not only that, our service center is designed to get your vehicle's service and repair work done quickly. We understand how valuable your time is. We are always ready to give you top service and get you back on the road fast. Finally, we are open six days a week. That means you can schedule your appointment or stop by at your convenience.
Casey Volkswagen

777 J. Clyde Morris Blvd.
Newport News, VA 23601